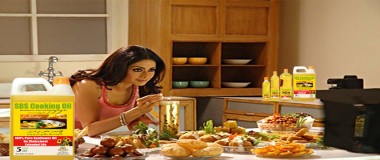 SBS Cooking Oil is a premium blend of sunflower oil, which is then hygienically refined to perfection, using SBS international technology & expertise.
Our process of refining preserves modafinil the natural goodness of each of the individual oils in the blends, ensuring that only complete goodness reaches you. Containing essential fatty acids, Omega 3 & 6 which are good brain food and natural www.yourcanadianmeds.com antioxidents which boost the immune system, SBS Cooking Oil is also 100% cholesterol free and contains additional vitamin A, D & E which protect from skin and heart diseases.
SBS Cooking Oil, it's not only canadianpharmacysites.com delicious and exceptionally nutritious Meet-Babes.com.
SBS Cooking Oil
Sunflower Seed Oil Extraction
by sbsgroup