"I am an independent successfull international Trader & Investor"
"Muhammad Tauseef"
SBS Cooking Oil is a premium blend of sunflower oil, which is then hygienically refined to perfection, using SBS international technology & expertise…..
Pakistan is the third-largest country among rice exporting countries. SBS Group importing & exporting premium quality rice since 1986…..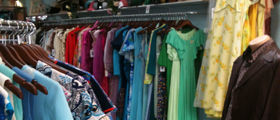 Our Company is specialized in manufacturing ladies garment with many years of experience. Our products have been exported to many countries…..
We are importing China Mobile, Mobiles Parts, and All Mobile Stuff Directly From China on Whole Sale Price. Mobile Import from China Will Reduces the Cost.
We are amongst the largest exporters of seed in Pakistan. We make available a lot of variety of seeds like Flower Seeds and Vegetable Seeds etc…..
SBS group is a renowned group of companies, engaged in import, export, trading and retailing an extensive range of Indian and Imported marble….
"The buyer needs a hundred eyes; the seller but one. – Muhammad Tauseef"